How Many Emails Should I Have In My Autoresponder Sequence?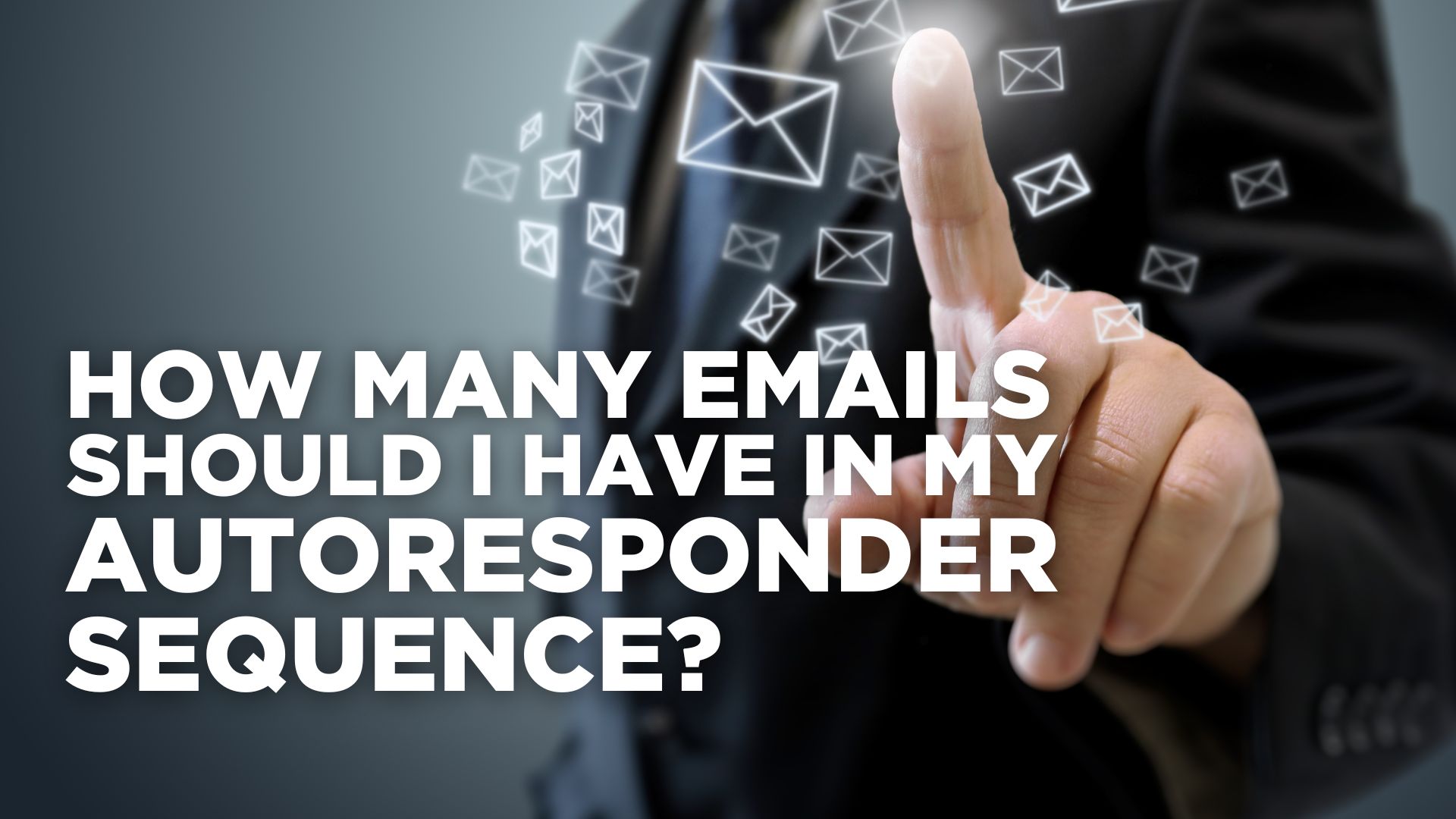 How Many Emails Should I Have In My Autoresponder Sequence?
If you have just started out building your email list, you may have asked yourself this question. Odds are you are on someone's email list. Perhaps they send a new message to your inbox every day. Maybe they only send out 2 emails per month. You know that person is a successful Internet marketer, so you wonder if you should be following in their footsteps as far as your autoresponder series length is concerned.
Some marketers believe in short sequences. Others have involved autoresponder series that take a year for you to make it through. Which of these marketers is right? What is the ideal length for your autoresponder sequence?
There is an old marketing saying known as the Rule of Seven. It is based on a lot of research which shows a prospect needs to be contacted at least 7 times before they will buy from you. Does that mean you should have just 7 emails in your autoresponder sequence?
Maybe.
The truth is, the key cannot be found in a specific number, but rather the relationships you develop.
Think about your own inbox. If someone consistently delivers great information and "speaks" in a voice you can identify with, will you ever get tired of them sending you an email? Probably not. You have connected with that marketer in some way. They have done a great job of answering your questions and providing value that really means something to you. As long as the emails deliver content you are looking for, and they are not sales-oriented most of the time, you might stay on that email list forever.
Some people are different. They opted into a particular list because that marketer promised to deliver special discounted sales offers to their inbox each and every day. Those people are bargain hunters. They fully expect to see some type of sales oriented content when they open their emails. Those individuals might buy something from the first email they received. They might not need to be contacted 7 times.
The key is in giving your "dream prospect" exactly what he or she is looking for.
Take a look at your opt-in page. What does it offer? What does it promise? The answers to these questions can give you an idea of how many emails you should have in your autoresponder series. You should also look at your thank you email. Does it clearly tell your subscribers what to expect from you? This is a great place to inform the people on your list about the frequency and length of your autoresponder sequence.
No matter how many emails you decide on, make them relevant and fluff-free. As mentioned above, 7 is probably a good minimum number because a lot of sales research points to that. 20 emails may be perfect in your situation. Just be sure that you are sending an email out for a reason. If you have a 6 email autoresponder series that seems perfect, don't cram a 7th in their just because research tells you to.